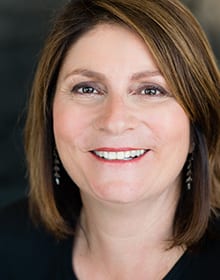 I've been coaching for over twenty years, and I've worked with executives, entrepreneurs, career changers, artists, you name it. Helping people move past limits to feel alive and fulfilled has been one of my greatest joys.
Over the years, I gravitated toward business owners who felt frustrated or overwhelmed by sales. I, too, had to learn the mindsets and skill sets of sales. If I couldn't sell my coaching services to clients, I couldn't do what I loved. I worked hard to figure out how to "do sales" in a way that felt natural and even fun (yes, you read that correctly), while providing incredible value to my clients. And that has become the focus of my coaching.
I'm fiercely committed to helping you develop sales practices that are exciting, genuine and profitable. I deeply care that you do what you love for a living and be paid well to do it. I'm an enthusiastic coach, steadfast collaborator and devil's advocate who will challenge and encourage you, so you can reach beyond your limits and achieve your greatest goals.
Some quick facts about me:
Before coaching, I practiced law for ten years, handling cases ranging from real estate to consumer fraud. My legal training has made me a rational and analytical coach with a bulls eye focus, pinpointing exactly what will propel you forward.
I parented two wonderful children and launched them into their adult lives, which left me undaunted by any other challenge. I truly believe that if you've raised children, you can run a small country!
I love to travel and usually find myself "vacationing" at professional development events for coaches. These are not ideal destinations for my husband, but I make up for it by attending many, many college football games (mostly in Midwestern inclement weather).